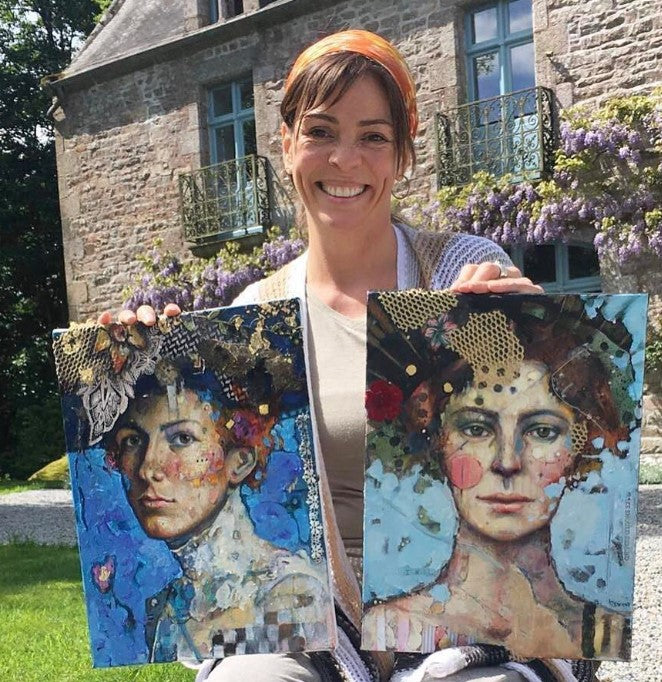 Juliette Belmonte
Juliette Belmonte is a Costa Rican born artist living and working in the southeastern United States. 
Her signature style mixes traditional and abstract painting techniques and incorporates multimedia and found objects to create rich, layered portraits that evoke and inspire. 
Juliette has moved extensively throughout her life in the US and central America and is currently based in northeast Florida.  She is inspired largely by the colors, the rhythm and the people that inhabit her ever changing surroundings. 
She has studied painting at the Art Institute of Chicago and the Art Students League of New York. 
Some of her clients include Conde Nast,  Hyatt Centric hotel midtown Manhattan, Library Collection wines, Brandenburg , University of Utah, Spirituality and Health magazine and numerous private collections.